trèStiQue Birthday Milestones!
June 12, 2020
This month marks the 5th birthday of 

trèStiQue

! And here we still are, five years later. A lot can happen in 5 years - for one thing our little team has grown to about 12 people, and not to mention we've launched so many new innovative products! At this point in our brand's lifetime, we wanted to share with you our major milestones to show you how far 

trèStiQue

has come in 5 years.

 
2015: The Official Launch of trestique.com!
2015: CEW Indie Brand of the Year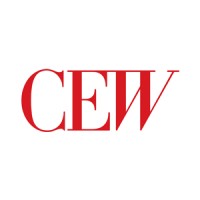 2016: trèStiQue Airs on QVC

2017: The Launch of Our Minis!

2018: The Launch of the

First Ever

Twist-Up Powder Stick: STARLIGHTER

2019: The Launch of the 

First Ever 

Mascara + Curler in One: GOOD VIBES MASCARA

2019: 50k Followers on Instagram

We want to thank YOU, our customers, for all your support, from those who have been here since day one to those who have just found us. Here's to you for helping us celebrate our 5th birthday and many more to come!
Leave a comment